White Beach – Boracay Island, Philippines
This photo of White Beach was submitted by Ko Osada. He took this photo while enjoying breakfast at the Friday's Resort restaurant situated on White Beach. He and his wife visited Boracay in March 2010. The weather was clear and sunny, about 95 degrees Fahrenheit everyday.
Boracay Island in the Philippines is a major tourist destination. It has twice been voted best beach in the world. White Beach is the main tourism beach in Boracay stretching over 2 miles.
If you're looking for an Island destination for your next vacation, consider Boracay Island. See for yourself why people come from all over the world to enjoy its beaches.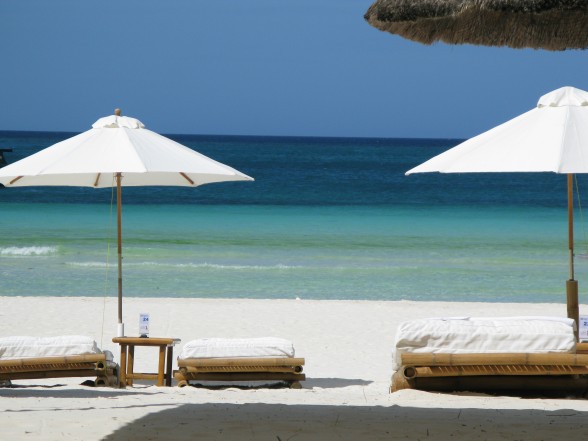 ————————————————————————–
Do you have a photo from your travels that you'd like to share? Send it in with your name and a brief description to featuredphotos@thriveontravel.com.
ThriveOnTravel.com
Sima Kimble