Venice, Italy
This is a photo we took while walking over a bridge in Venice, Italy. Venice is an amazing city and well worth visiting. The mix of colors on the buildings are enhanced by the reflection of the water and make for pretty pictures. The people are friendly, the food is delicious, and the sea is often a clear blue color.
As Venice is surrounded by water, boats are often the only means of transportation so if you tend to get seasick, bring medicine with you. We visited in October and the weather was slightly cool requiring a light jacket but otherwise nice and sunny.
Sadly, many travelers spend only a day or two in Venice and don't truly get to explore all that Venice has to offer. If you're planning to visit Venice, take your time. Savor the city, enjoy a gondola ride at night, or take a stroll down it's many streets. This is not a city you want to rush through.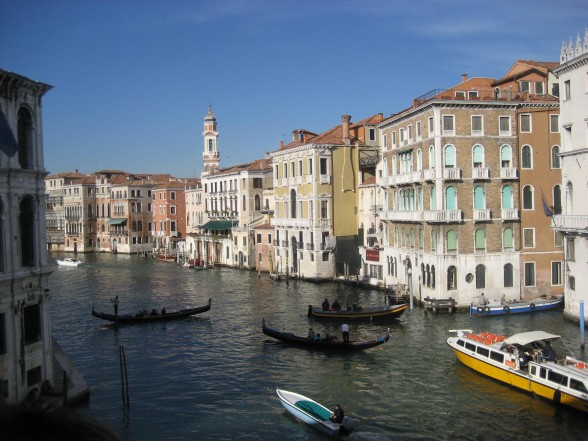 ————————————————————————–
Do you have a photo from your travels that you'd like to share? Send it in with your name and a brief description to featuredphotos@thriveontravel.com.
ThriveOnTravel.com
Sima Kimble