Visit Disneyland – The Happiest Place on Earth!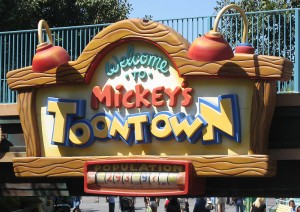 The Disneyland Resort in Anaheim, CA is described as the happiest place on earth and when you're there, you begin to understand why. There's this excited, happy energy that seems to flow directly from Mickey Mouse to you! Whether you're young or young at heart, you can't help but smile as make-believe comes to life in one magical place. Disneyland was designed for people of all ages so there's something for everyone, no one is left out. If you're planning a trip to Disneyland (and I recommend at least one visit in a lifetime), here are some things to keep in mind.
Happiness comes at a price. Disneyland can be an expensive vacation destination especially for large families. Shop around and look for deals and specials that will help save you money. Plan your trip during the off-peak season and you can save a bundle on hotels and other fares. Consider packing a lunch and some snacks to save money on food.
Disneyland is a popular place and often a crowded one. Bring along a heavy dose of patience and a positive attitude. The happiest place on earth can suddenly feel like your worst nightmare when you're hemmed in on all sides by crowds and being rammed in the heels by a stroller. Heavy crowds are particularly an issue during peak season. Keep your park map with you and pay attention to the various events happening throughout the day. Try to avoid areas where a crowd is dispersing after an event. In general, keep your cool and seek out less popular areas if you need a break. Also, consider using Disney's FASTPASS service to avoid standing in long lines.
If you're not staying at a hotel in the park, choose a hotel with a good shuttle service to and from the park. This can be an invaluable service if you're traveling with young children and need to head back to the hotel for a rest during the day. Actually, this is a great service for anyone who might need to take a short break from the excitement. The shuttle service can take you to your hotel and bring you back when you're ready for more action at the park.
Give yourself time to visit the resort. To get the most out of Disneyland and California Adventure theme parks as well as nearby Downtown Disney, you'll want to give yourself at least a few days. This way you'll be able to take your time exploring all that the Disneyland Resort has to offer. However, you can still get your fill of Mickey Mouse in one day. If you've only got one day, decide in advance what you want to see and arrive at the park early to give yourself plenty of time. The major attractions tend to have the longest waits so be prepared for that. You will most likely be doing a lot of walking throughout the day. Wear comfortable shoes and drink plenty of water, especially in the hotter months.
The Disneyland Resort in Anaheim, CA has a lot to offer people of all ages at any time of the year. With Disneyland, California Adventure, and Downtown Disney there's something that's sure to appeal to everyone.
Southwest Airlines Vacations is currently having a sale on Disneyland Resort Vacation Packages. The offer expires 2/19/11. For more information, click on the link below.
Get your 4th night FREE when you book flight + hotel + Disneyland® Resort Park Hopper® Bonus Ticket package. Book 11/23 – 2/19/11.

ThriveOnTravel.com
Sima Kimble