San Diego USS Midway Discounted Tickets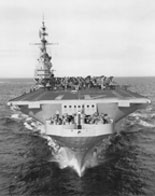 While visiting San Diego be sure to explore and experience the grandeur of the USS Midway, one of America's longest-serving aircraft carriers. Become emerged in the Historic USS Midway, and use valuable coupon codes for an additional 10% discounted admission. Bring the entire family to enjoy a memorable day of history and adventure.
Become acquainted with the sense of being out to sea, much like the 200,000 plus Midway sailors did. Emerge yourself in the lives these sailors experienced while at sea.
The USS Midway is located at the downtown San Diego Navy Pier. The naval aviation museum provides a tribute to the history of the Midway. The museum admission includes an informative, self-guided audio tour. The audio tour, narrated by Midway sailors, enriches the experience as you maneuver your way around the museum.
While aboard the USS Midway navigate through over 60 exhibits and explore and admire the 25 restored aircraft. There are also three flight simulators for those who thrive on a little adventure. The USS Midway is an interactive attraction that the entire family will remember. Guests should take advantage of USS Midway coupon code: SDUM10, and enjoy your day even more knowing you were able to utilize discount tickets. To redeem this coupon and purchase your USS Midway discount tickets today, click on the link below:
USS Midway Discount Tickets
Presented by:
ThriveOnTravel.com
Sima Kimble