Sherpani Treasure Hunt
This contest has ended.
Hello There!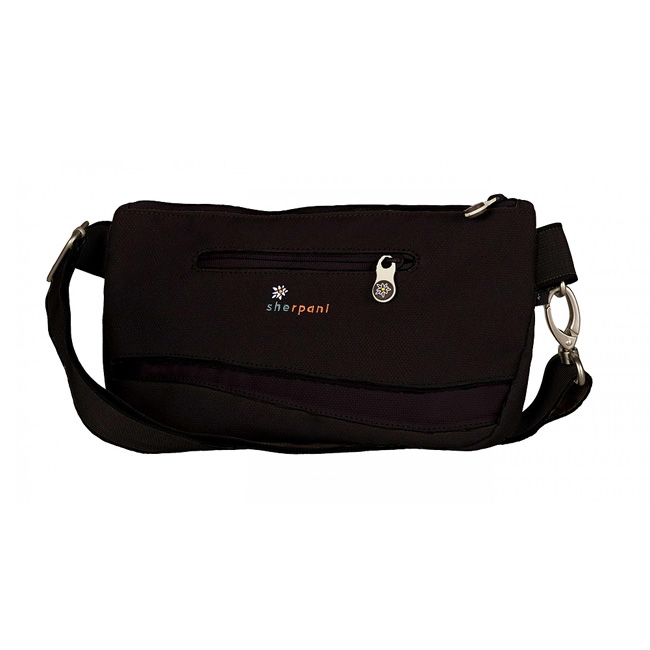 I think I've said this many times over but I'll say it again – I love Sherpani bags! They have such fun and fresh designs not to mention the bags are well made and sturdy. So I've decided to share some of that love with you this month. I'm giving away a Brand New Black Sherpani Qube Hip Bag/Cross Body Bag. It's a great hands-free bag that can either be worn comfortably around the hips or across the body.
Here's how the contest works –
The treasure hunt will kick off on this (ThriveOnTravel.com) website. Search through ThriveOnTravel and find all places where I've mentioned the name of a Sherpani bag either in text, pictures, or video. Make a note of all names. In one of the articles, there will be a special set of instructions. Follow those instructions to find the final name. Email your results along with your name to SherpaniTreasureHunt@thriveontravel.com. A winner will be randomly selected from all correct email responses. The contest will run until Thursday, March 24, 2011 @ 11:59 pm PT. The winner will be announced Friday, March 25, 2011.
And there must be Rules –
The contest will end Thursday, March 24, 2011 @ 11:59 pm PT. Entries must be received by then – no late responses will be accepted. Email addresses will be added to the ThriveOnTravel newsletter to receive news and updates including information on upcoming ThriveOnTravel contests. Personal information is never shared with any outside parties and you can unsubscribe at any time. Winners will be notified by email. The prize will only be shipped to addresses within the United States and Canada. One entry per person, please.
ThriveOnTravel.com
Sima Kimble