Tips for Traveling with an Infant or Toddler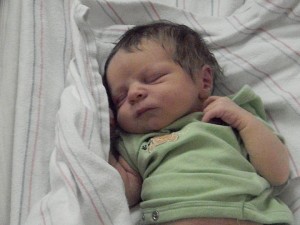 Packing a bag for yourself can be a challenge. Packing for yourself and an infant or toddler can be overwhelming. There's so much more to think about and to plan for. It may be hard to believe that such a small person can require so much stuff. So what can you do to make sure you pack well and don't leave any necessary things behind?
Traveling with your family always requires advance planning. When you throw an infant or toddler into the mix, the planning becomes more meticulous as infants and toddlers require items that adults and older children do not. Make a list a few weeks in advance of traveling and pack slowly. Last-minute packing will typically lead to a few important items being left behind.
* Keep running list weeks in advance of your trip. You will probably not remember everything that needs to be packed in one mindset. As you think of more items, add them to the list – even if you are not sure you will need them. You can always remove unnecessary items later on. Be sure to include essentials such as diapers and formula if required. If traveling by air, be sure to read up on limitations on such items. Liquid formula necessitates some requirements, especially when being carried onboard. As a precaution, carry items such as medications, extra diapers and food in your carry on luggage in case of delays.
* When traveling abroad, be absolutely certain you bring enough formula if that is the way your infant feeds. You cannot always rely on safety being a priority in other countries when it comes to manufacturing formula. Some countries have even been known to have poisoned formula due to bad manufacturing practices. Diapers are usually readily available; you will just have to decipher sizes as the measuring system varies among countries.
* Strollers are always necessary when traveling with infants or toddlers as toddlers cannot walk long distances. Depending upon the size of your child, you may opt for a full-size stroller or an umbrella stroller. Infants are usually carried in their car seats so having a full-size stroller is a necessity for them. Toddlers, however, already have full muscle control and are able to sit in umbrella strollers.
* Remember to bring items that your infant and/or toddler are attached to and familiar with. Many children have a lovey that comforts them when they are in unfamiliar territory. A lovey can be a stuffed animal or a blanket that your child loves to walk around with.
* Infants and toddlers go through many clothing changes so be prepared with enough clothing to last the trip if you do not have access to a washer and dryer while away. You can always buy clothes at your destination if your budget allows but it is better to be prepared with enough clothing.
Traveling with infants and toddlers is challenging but not impossible. A lot more planning is required in order to ensure that you have the essentials for the trip. Preparing your list weeks in advance is a great way to add and remove things as you think of them. Be sure to bring enough clothing, a familiar item and traveling necessities such as a stroller and car seat.
When traveling abroad, be certain to bring enough formula if your infant drinks it as safety guidelines may not be as strict in a foreign country. Most of all, enjoy the experience with your child and take many pictures to share the experience in the future.
Presented by:
ThriveOnTravel.com
Sima Kimble