How to Get the Best Deal on a Rental Car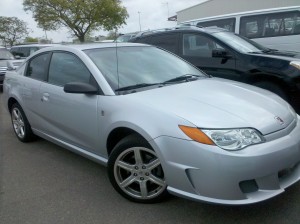 Travel often requires renting a car but with so many rental car companies out there, it's sometimes hard to know if you've found the best deal on a car rental. If you go into the negotiations not knowing some of the details of how the process works, it can be confusing and overwhelming…and expensive. Here are some things to keep in mind as you try to get the best car rental deal.
* Start early so you have time to search. Keep track of your search results in a spreadsheet, chart, or notebook. This gives you a comparison at a glance as you record your findings.
* Calculate how many miles and days your trip will be, making sure you consider your departure and return times. If you want to leave early in the morning, for example, you may have to rent the car the evening before, meaning you'll have to pay for an extra day. The same is true if you plan to return late at night after the rental dealership is closed – you have to pay for another day. So consider the miles and travel time before you begin.
* Check with the dealership about maximum miles you can travel each day. Many dealerships have a daily limit. Make sure the number of days you'll be using the car and the mileage limit add up so that you are not losing money.
* Read all the terms and conditions – fees and taxes can add up, and vary between rental locations. Ask for a list of these expenses from every dealership location you will be using.
* Consider the opening and closing times of the dealership. As noted above, you have to pay for an extra day if you want to leave before the dealership opens or will return after it closes.
* If you need to be picked up or dropped off at your destination, Enterprise is the only car dealership that currently offers this service. If you go with another dealership, see if a friend can drop you off and pick you up at the dealership location, or consider getting a cab.
* Go ahead and reserve what you think are good deals as you find them. Then go back and cancel if you find a better deal.
* If you have car insurance already, or are paying by credit card, you may not need the "collision and liability" insurance that the dealership offers. To find out, call and ask your insurance or credit card company about rental car coverage. Find out if there is adequate coverage available in case of an accident, and if your existing insurance company expects you to purchase the rental insurance. (Some auto insurance companies only pick up the tab after the rental insurance kicks in.)
Also ask your car insurance if it gives deals or special rates on rental cars. Remember, too, that your credit card company may offer rental car insurance benefits. Research all your options before agreeing or refusing to take the rental car insurance offered by the dealership.
* Look for package deals. Weekends or large groups can sometimes get discounts.
I've often found great deals at Thrifty Rent-A-Car. Click on the link below for a 5% discount off all Thrifty.com car rentals.
Enter Code AU11 for a 5% discount off all Thrifty.com rentals!
Presented by:
ThriveOnTravel.com
Sima Kimble