Avoid Temper Tantrums on a Road Trip
Traveling with young children can be a challenge, especially on a long road trip. Most adults can hardly stand to be confined to a small space for hours on end, let alone a restless child! While on a road trip, it can sometimes become very frustrating, especially if you are on the road for a very long period of time. It's therefore important that you are able to maintain a sense of calmness with your kids while traveling. You want to avoid any temper tantrums, as they can have an adverse effect on your trip.  The best advice in this scenario: plan ahead…and pray.  Perhaps a little bribery wouldn't hurt either.  Here are some other suggestions.
[Photo by John 'K. Some Rights Reserved. See Licensing Terms.]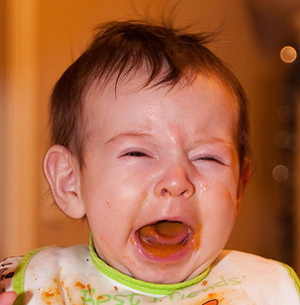 Most kids do not like to sit still for very long, so it will be your task to ensure that they are well occupied for the entire duration of the trip. You can play games and keep them active, yet under control. Moreover, you won't constantly hear those four infamous words: "Are we there yet?"
Another great option for controlling temper tantrums is by ensuring you have snacks easily accessible in the car. Most kids get hungry pretty quickly, especially when they are bored, so it will be very important that you have snacks available when they request it. Of course, you'll want to choose your snacks wisely, as you do not want to give them anything that is going to make them hyper. Be sure to have healthy snacks available.
As many vehicles have a DVD player option, you can have your kids favorite DVDs available for watching while on the trip. This can be a life saver. If you do not have a DVD player within the car itself, you can easily get a portable one, and have it available for your kids to use while on the trip. Kids can stay occupied for a very long time while watching television, especially when it's their favorite show.
Bring along their favorite games or toys or surprise them with wrapped presents you can give them along the way.
Keep in mind that as kids do not like to stay in the same spot for too long, you'll need to make occasional stops where the children can stretch their legs and run around a bit before restarting the trip. Be flexible and willing to alter the schedule if your kids need more time out of the car. Depending on the length of the trip you can stop whenever you notice them starting to act up.
These simple guidelines will help prevent major temper tantrums and will afford you the opportunity to enjoy this long-awaited family vacation.
ThriveOnTravel.com
Sima Kimble