Teton Mountain Range
This is a picture of a section of the Teton Mountains near Jackson Hole, Wyoming. The Teton Range is a subrange of the Rocky Mountain Range and its highest mountain, the Grand Teton is over 13,000 feet or over 4000 m high.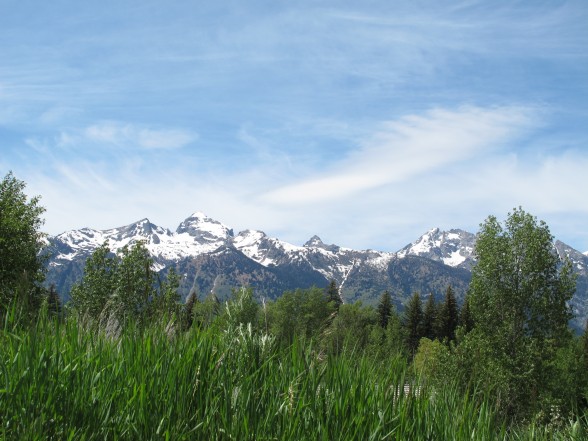 ————————————————————————–
Do you have a photo from your travels that you'd like to share? Send it in with your name and a brief description to featuredphotos@thriveontravel.com.
ThriveOnTravel.com
Sima Kimble