Sonoma Lake near Healdsburg, CA
This is a view of Lake Sonoma from the Lake Sonoma Overlook near Healdsburg, CA. The lake is home to all sorts of water activities including swimming, boating, fishing, canoeing, and kayaking besides camping, hiking, horseback riding and more.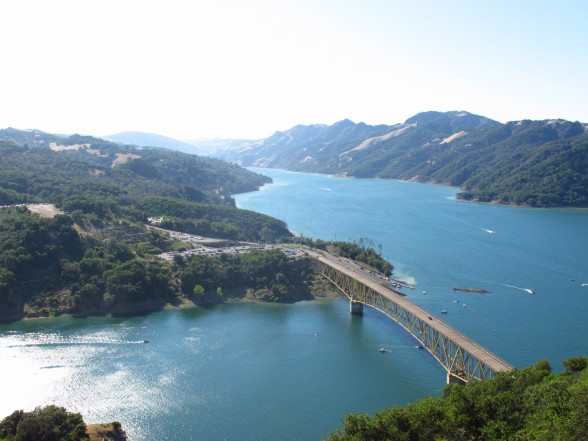 ————————————————————————–
Do you have a photo from your travels that you'd like to share? Send it in with your name and a brief description to featuredphotos@thriveontravel.com.
ThriveOnTravel.com
Sima Kimble