Roman Colosseum
This is a side view of one of the outer ring walls of the Roman Colosseum in Rome, Italy. The outer walls rise to almost 50m or 164 ft above ground. There is so much that can be said about the Colosseum in Rome – it's one of the most widely known coliseums. It's quite thrilling to be walking down what seems a normal modern street and then look up and see the Colosseum in the distance, a distinct reminder of Rome's rich history. You almost seem transported through time.
If you find yourself in Rome, take a tour of the Colosseum. This is definitely a must-see.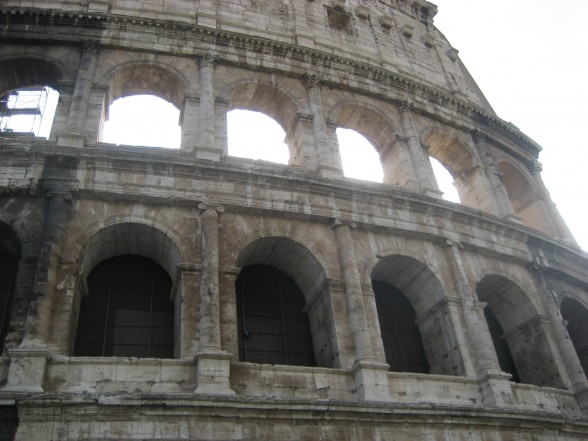 ————————————————————————–
Do you have a photo from your travels that you'd like to share? Send it in with your name and a brief description to featuredphotos@thriveontravel.com.
ThriveOnTravel.com
Sima Kimble