Maui, Hawaii
This picture was taken in front of the Mama's Fish House restaurant in Maui, HI.  The food is fantastic and combined with the view, it makes for a great time.  It's a little more on the expensive side but if you're planning to splurge once, this would be the place to do it.  Plus, you get to take a photo next to one of the Mama's Fish House palm trees – so worth it!
We visited Maui in the first week of June and the weather was warm and comfortable, not too hot.  The ocean breeze kept things cool during the day and in the evening.  For us, Hawaii was a relaxing place where we focused on hanging loose and enjoying life.  It's one of those places we'll never forget and always want to return to. Maui is also a great place to take the family on a Hawaiian vacation. There are a lot of activities for kids and families to to engage in together and unlike Oahu, it's a bit slower and more mellow.
If you're planning a trip to Maui, I recommend using a guide book to get suggestions on places to see and things to do.  We used the Maui guide by Lonely Planet.
It helped us find places like Mama's Fish House, delicious banana bread on the Road to Hana and some out of the way snorkeling spots.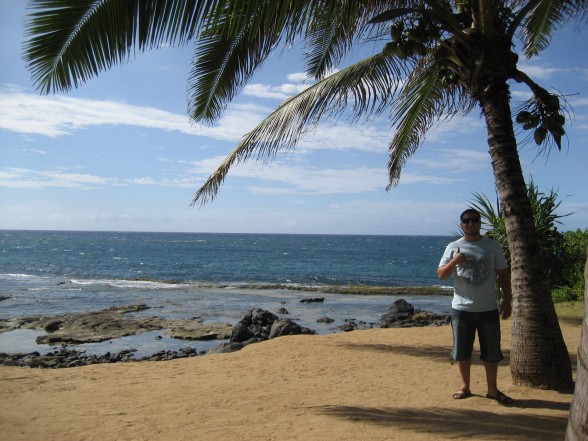 ————————————————————————–
Do you have a photo from your travels that you'd like to share?  Send it in with your name and a brief description to featuredphotos@thriveontravel.com.