Himeji Castle in Hyogo Prefecture, Japan
This photo of the Himeji Castle with surrounding Cherry Blossoms was submitted by Krystle Navarrette while visiting the castle in April 2006. The Himeji Castle is one of the most spectacular castles in Japan and one of the few still in its original form. It was built upon the hilltop in 1346 and in December 1993 it became one of the first UNESCO World Heritage Sites in Japan.
Major renovations on the castle are currently underway so if you plan to visit, be sure to check the schedule to see if it will be open to visitors.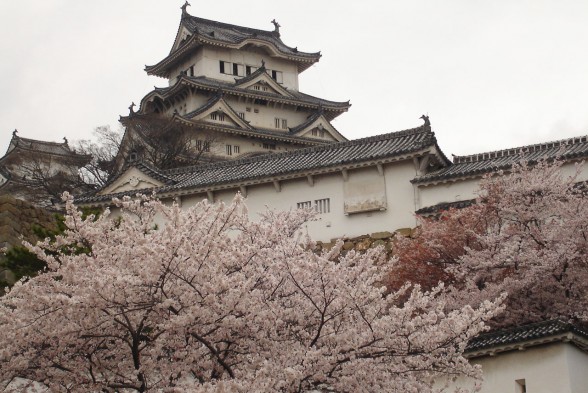 ————————————————————————–
Do you have a photo from your travels that you'd like to share? Send it in with your name and a brief description to featuredphotos@thriveontravel.com.
ThriveOnTravel.com
Sima Kimble