Crescent City, CA Overlook
This is the view from the Crescent City Overlook.  Crescent City, CA has a population of 7, 542 and is located 20 miles south of the Oregon border.  The town itself may be outdated but the natural beauty surrounding it is timeless.  Crescent City boasts magnificent scenery complements of the Redwood forests, the Smith River, and of course the Pacific Ocean.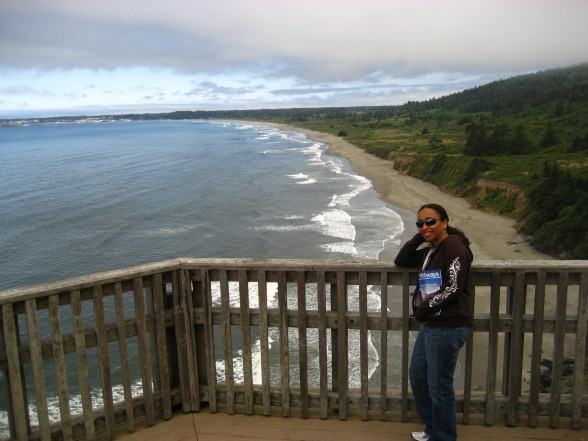 ————————————————————————–
Do you have a photo from your travels that you'd like to share?  Send it in with your name and a brief description to featuredphotos@thriveontravel.com.