Cinque Terre (Vernazza), Italy
This is a photo we took during our hike from Monterosso to Vernazza in Cinque Terre, Italy.  It's a 2 mile hike and a bit strenuous but if you're up to the challenge, I highly recommend it.  The views are absolutely gorgeous including this one of Vernazza below.  If you've never been to Cinque Terre, it's definitely a must see.  We visited in October and the weather was mildly chilly at times but the sun was out and most days a light jacket was all we needed.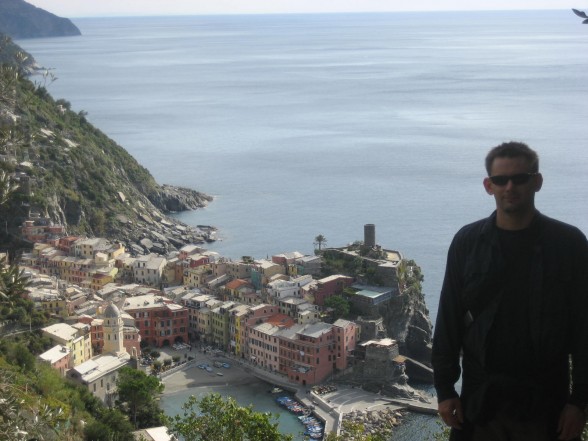 ————————————————————————–
Do you have a photo from your travels that you'd like to share?  Send it in with your name and a brief description to featuredphotos@thriveontravel.com.