Blanca Lake in Washington, USA
This photo of Blanca Lake was submitted by Ko Osada. Blanca Lake sits in a basin surrounded by the Monte Cristo peaks. The lake is fed by the Columbia Glacier giving it a unique color. The lake is accessible only by foot by means of the Blanca Lake Trail and the trail is only open for a short period of about 4-8 weeks in July and August.
Here's what Ko had to say about Blanca Lake –
"The one thing that stands out about Blanca is the color of the water. Its like Jade color because of all the minerals from the Glacier. Pictures don't do it justice. Serious, its the most
beautiful color I have ever seen!" – Ko Osada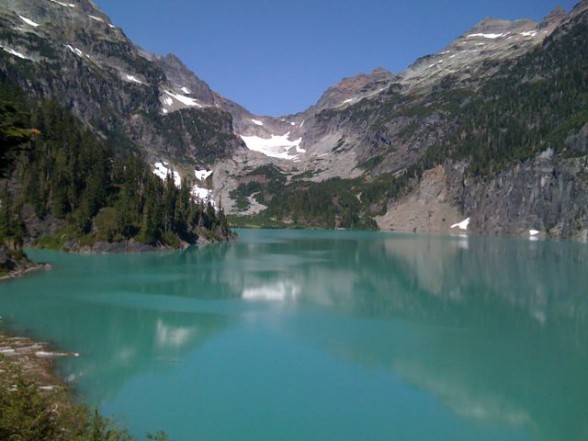 ————————————————————————–
Do you have a photo from your travels that you'd like to share? Send it in with your name and a brief description to featuredphotos@thriveontravel.com.
ThriveOnTravel.com
Sima Kimble